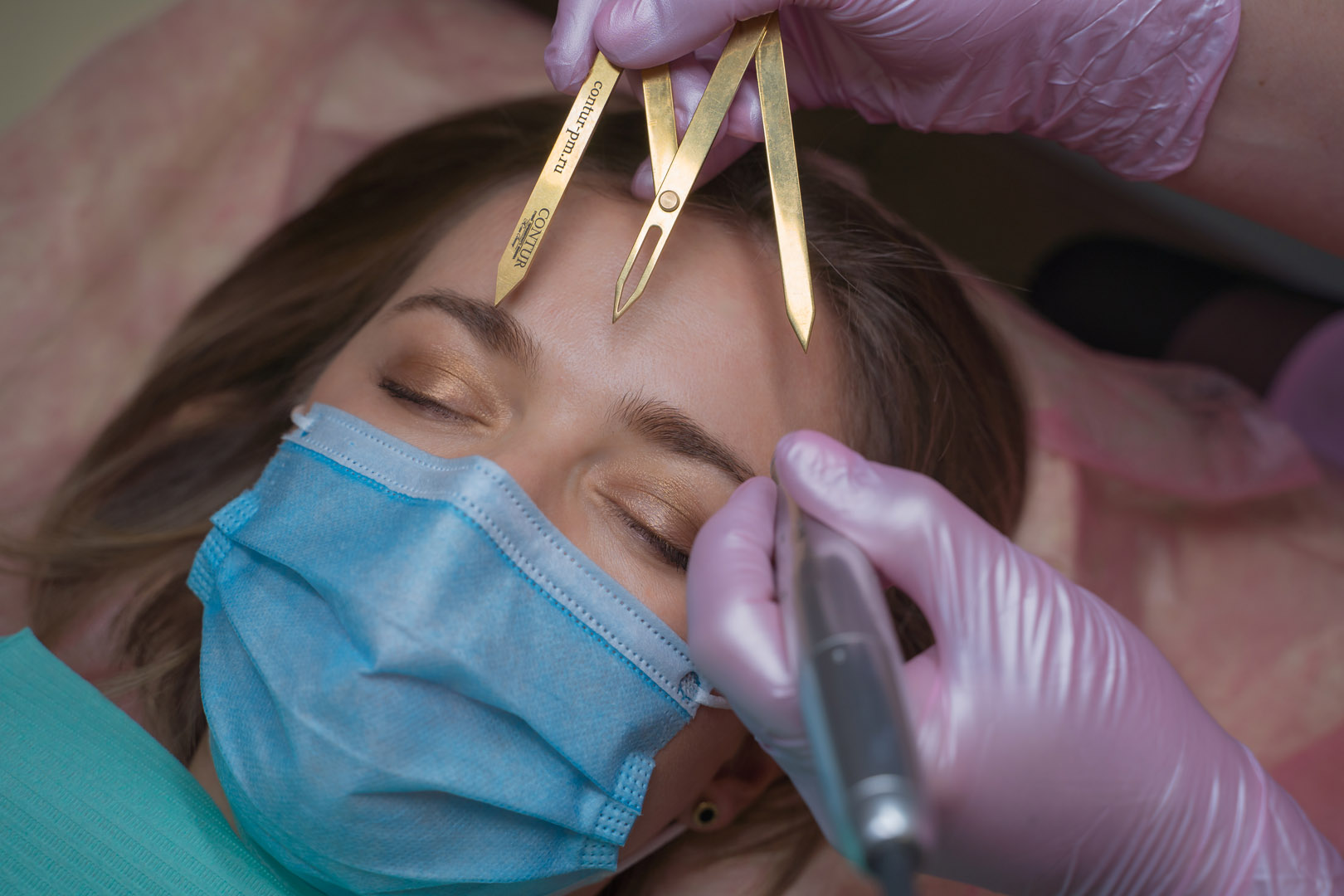 Eyebrows with a beautiful shape give a special charm and expressiveness, the look becomes open and deep. But not all girls have beautiful eyebrows from birth. The solution is permanent eyebrow makeup. It allows you to save time every day and visually correct facial features. Well-groomed brows emphasize the beauty of the face and distract attention from some of its flaws. The shape of the eyebrows must be in harmony with the features of the face and emphasize its uniqueness and beauty.
Permanent make-up
Permanent make-up  provides for the design of each hair, in imitation of natural hair; as a result, a density and volume of eyebrows are created that look real.
Permanent makeup ombre
Ombre – the most popular technique of permanent makeup. Pigment is injected into the spaces between the growing hairs to visually increase their density, while the eyebrows appear charming and natural. The advantage of this technique is the long-term effect. The procedure takes about an hour and the result is maintained for 1 to 3 years. After the procedure, healing occurs within a week and is not painful.