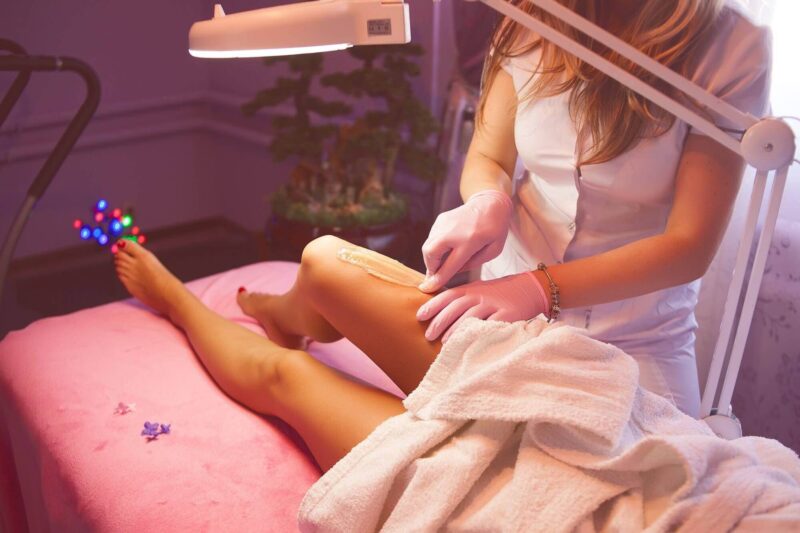 Sugar waxing Rome and in Europe appeared relatively recently, but every year it becomes more and more popular, thanks to the advantages.
Advantages:
Does not cause allergy because the sugar paste is 100% the natural formula, doesn't contain chemical additives and doesn't irritate the skin. Perfectly it is suitable for people with predisposition to allergic reactions to cosmetics and other products.
The sugar paste is warmed up to the temperature of 37-38 degrees that excludes the possibility of burn and expansion of blood vessels.
Profitability and simplicity – using one sugar ball it is possible to repeat the procedure in several parts of the body. After removal the remains on the skin are just washed away by warm water.
At the correct execution, the sugar waxing does not cause growing of hair.
Hygiene of procedure. High concentration of sugar prevents the spread of bacteria that allows to prevent the inflammation.
The waxing is possible for removal of hair from face and body including from especially sensitive areas. Practically there are no contraindications.
Technique of the Sugar waxing Rome
Before waxing at least for the day, it is desirable to prepare the skin – to make peeling. Use a scrub or wisp. Before you are going to a beauty salon you should not apply different creams, gels etc. on skin, it should be pure and dry.
Before the procedure the skin should be cleaned and degreased with special products. For the best coupling of hair with paste, the skin is treated with talc.
The procedure is the following. Pasty sticky mass is distributed on the skin evenly against hair growth, and removed on growth, together with unwanted hairs. The same ball of paste can be used several times until it does not stop to stick. At the end of epilation the special lotion having anti-inflammatory effect and which is slowing down growth of hair is applied on skin. Optimal length of hair for the sugar epilation is no more than 5 mm.
Here you can find our price list